"The Romanians (Live like a king)"

A video by Heidrun Holzfeind (Austria), 14 min., 2002

Peter Plesa left Romania in 1990 walking all the way from Romania to the refugee camp in Traiskirchen, Lower Austria. There he stayed for a few months before he found work in Koetschach-Mauthen, a small village in the southern state Carinthia (governed by Haider, the infamous Austrian right-wing politician). Since 1991 Peter lives there together with his wife
Aurelia in my grandfather's house. They talk about the current political and social situation in Romania and Austria, their work at the local factory, their sorrows and dreams. "The Romanians" portraits "well integrated" immigrants with common aims and questions our judgement of them. The video mixes footage recorded at their home in Austria and their own home videos from their holidays in Romania.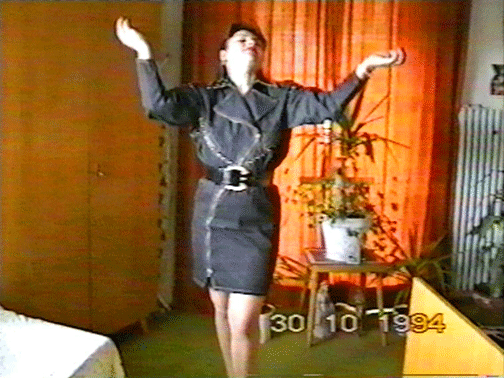 Script, camera, editing: Heidrun Holzfeind
VHS footage: Aurelia and Peter Plesa
Music: Bairom1, Rhumbe, Gheorghe Zamfir